FOUNDER & BOARD CHAIR
Marjorie provides the foundation, cohesive vision, and oversight for The Helix School. Her passion for helping children with ASD has truly been represented in the one-of-a-kind school that she has created. When founding The Helix School, Marjorie brought together a wide variety of well-respected, highly sought-after individuals who specialize in different areas, but all of whom share the same vision: to change the educational system for kids with learning differences. She has gone above and beyond to provide an environment that looks at best practices, and surpasses the expectations tenfold.
As a parent of a child with ASD, Marjorie truly understands the challenges that both children and parents face. Parents want to give everything they possibly can to their children to allow them to have the most successful lives possible. Marjorie continuously devotes her time pursuing cutting-edge research, but does not stop there; she then does everything she can to implement these strategies. In addition, she knows that all children, especially children with ASD, do not learn the same way. Therefore, Marjorie knew an individualized curriculum and one-on-one attention would utilize every moment of a child's day. She saw how important this was early on with her child. The Helix School is designed to give her son the best education possible, which is what she does for every child that attends The Helix School.
Marjorie has a Bachelor of Arts in Child Development from Spelman College. She is trained in TEACCH Autism Program and Kimochis: Social and Emotional Learning. She is also level 1 certified in Pivotal Response Training. Prior to founding The Helix School, Marjorie was Vice President of Human Resources at Goldman Sachs in New York.
VICE-CHAIR
Chuck Mills is founder and CEO of Salera Capital Management, a financial services and business consulting firm. Salera has successfully provided short term and asset based lending to small businesses in the government contracting industry. In 2007 Mr. Mills co-founded his third firm, Salera Employee Benefits Solutions, a firm focused on providing employee benefits solutions to US federal government contractors. Salera's client list includes some of the largest government contracting firms in the US. Mills and his company have received numerous awards to include the Small Business Administration's Regional Minority Small Business Advocate of the Year award.
Mills' career includes serving nine years in the US Marine Corps as a Cobra helicopter pilot, participating in the first Iraq conflict of 1990 - 91. He was also selected as a "Marine One" helicopter pilot for Presidents George H. W. Bush and William Clinton during his military service.  He was a  bond trader with Bear Stearns & Company on Wall Street, first trading a portfolio of US government bonds and then as Vice-President within the company's Emerging Markets unit. As an appointee of Virginia Governor Mark Warner as Director of the Virginia Department of Business Assistance, where he led the Washington, D.C. region's second largest economic development agency, servicing over 200,000 existing businesses within the Commonwealth of Virginia. His oversight included programs ranging from access to capital, workforce training, small business and incubator counseling, women business certification and support, and proactive business problem solving.
Coming from a humble childhood, Mr. Mills has become a successful motivational and inspirational speaker. Mills is also a "speaker" for the US State Department. In this international diplomacy role, he has provided presentations throughout the world on small business, economic and strategic development, and public policies relating to these issues. Mills is a graduate of the US Naval Academy and he serves on Virginia Community Capital Board where he currently serves as chair of the governance committeeand. He formerly served as the Secretary of George Mason University's Board of Visitors.
In his spare time Mills enjoys RVing, reading, watching movies and coaching his children's sports teams. Mills resides in Loudoun County, VA with his wife and three children.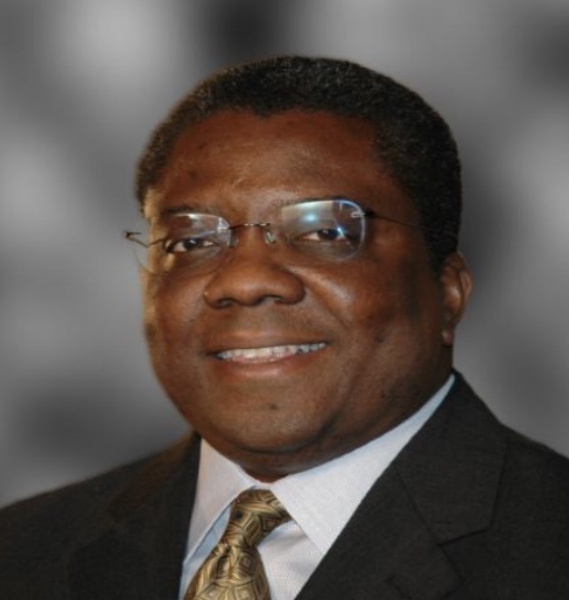 TREASURER
Minja graduated from the University of California at Santa Cruz with a Bachelor of Arts in Business Management Economics. After graduation she worked at PricewaterhouseCooper, LLC, starting her career as a Corporate Audit Senior at the San Jose office and later becoming a Sarbanes Oxley Specialist at the Orange County office. After leaving PwC she worked as the Controller for a boutique hotel in Laguna Beach. Her career experience also includes five years in accounting and finance for sportswear company O'Neill, Inc. In 2012, Minja began working at Crescent Bay Advisors, Inc., where she is currently a CFO. Besides The Helix School, she also serves as Treasurer for the Laguna Playhouse Parents, a nonprofit organization.
Craig Cuffie is Senior Vice President and Chief Procurement Officer at Salesforce, the leader in Customer Relationship Management Software in the "Cloud".  At Salesforce, Craig and his team manage Direct and Indirect Sourcing, Procurement, Shared Services, Supplier Diversity and Data Center Fulfillment.  Prior to joining Salesforce, Craig founded and ran Eagle Island Advisors, a boutique private equity firm focused on sourcing lower mid-market opportunities in the  3rd Party Logistics (3PL) industry.  Leading up to Eagle Island Advisors, Craig was Vice President Operations at Jawbone, Inc, a pioneer in the wearable tech/Internet of Things  (IOT)technology sector. In this role, he was responsible for Global Procurement, Logistics, Supply/Demand Planning and Information Systems.  Craig also served as a key advisor to all functional groups within the company to ensure leverage from its Supply Chain activities. Before building on his career at Jawbone, Craig was Chief Procurement Officer and Vice President Supply Chain and at Clearwire, a leader in 4G LTE Technology.  There he lead Procurement, Logistics, Planning, Order Management and Supply Chain Systems for both Clearwires' 4G Network infrastructure and Consumer Premise Equipment businesses and managed $2B of annual spend.  Before his time spent at Clearwire, Craig held a number of business line and leadership roles at Intuit, including, Vice President of Global Operations Service and Technical support, and managing a $150M+ P&L as the General Manager of Financial Supplies Group.  This lead him to becoming the Vice President of Global Supply Chain Operations where in addition to delivering over $1B of revenue annually through the physical Supply Chain, he was responsible for all end-to-end supply chain activities of Intuit's products and services to retailers and direct to end customers. These activities included planning, procurement, order management, manufacturing, fulfillment, distribution, and logistics. 
Laying the foundation for these career highlights, Craig spent 18 years in aerospace and high technology industries with Quantum, Inc., Lam Research, Inc. and United Technologies Corporation, where he held a variety of management positions in P&L management, Business Development, Program & Project Management, Manufacturing, and Supply Chain.
Craig earned his Masters degree in management from Renssalear Polytechnic Institute and is a member of the Executive Leadership Council, the Stanford Global Supply Chain Forum, and the Institute for Supply Management. He also serves as an advisor to several Silicon Valley start ups, coaching them on scaling their business operations.
ADVISOR
Marc is a Co-Founder and Managing Director of Carrick Capital Partners and co-chairs the Investment Committee with Co-Founder Jim Madden. He is directly involved in the selection and growth guidance of successful companies in technology-enabled services including BPO, Transaction Processing, and Software as a Service (SaaS).
Marc enjoys working closely with the CEOs, executive teams, and boards of Carrick's portfolio companies. Leveraging his deep understanding of sales, finance, capital structure, and governance matters, Marc plays a critical role in assisting these companies to navigate growth opportunities and create long-term value. Marc serves on the boards of Complia Health, Infrascale, and Saama. 
Previously Marc was a vice president at Goldman Sachs, in New York, working on high-tech mergers and acquisitions. He also was managing director of General Atlantic in Palo Alto, a $15 billion global private equity firm. Marc earned his M.B.A. with a concentration in finance and accounting from The Wharton School of the University of Pennsylvania and his B.S. in economics from the University of Pennsylvania. Marc is a trustee for the university and is a member of its Investment Committee and committees of Audit and Compliance; Budget and Finance; and Local, National and Global Engagement, which he chairs.
Marc likes to quote Ben Franklin's adage, "Well done is better than well said." Marc and Marjorie have a son who is a student at The Helix School.
ADVISOR
Diane Provo conducts her education consulting practice in Marin County. She has a B.A. in Psychology and an M.A. in Education, with an emphasis in Special Education. She has taught special education classes in both public and private schools, coordinated special education programs for Head Start, taught graduate school at Dominican University and consulted on a regular basis for the Institute for Learning Difficulties in San Rafael. She creates and develops comprehensive programs for children with Autism and PDD, which includes selecting and prioritizing appropriate interventions as well as supervising and consulting with school-based and home-based programs.
Diane co-authored the book Starting Blocks and Kids Are Great...When You Know How They Work. She also co-designed the Starting Blocks Readiness Inventory, a skill assessment program for preschools to use in determining a child's level of school readiness. One of the original members of the Marin County Child Care Commission, she is currently a contributing expert to "Animated Language Learning," a computer based language program for children with learning difficulties. 
For almost 15 years Diane was a regular personality on KRON TV's Weekend News Show, where she presented a live parenting segment. She has made frequent appearances on KQED Radio's Family Tal, as well as Bay TV and Tech TV cable stations. Diane's speaking engagements have included keynotes for such organizations as Levi-Strauss, Gymboree, Children's Hospital of Toledo and the Commonwealth Club of San Francisco. In 2003 she spoke before 6,000 attendees at the Fifth San Francisco Summit for Women.
ADVISOR
Caretha Coleman - Human Resources Executive, Entrpreneur, Coach, Community Advocate, Volunteer.  Getting her start at Hewlett Packard, Caretha has spent 40 years in the technology industry working with start-ups and early stage ventures in the areas of organizational strategy development; and executive coaching and effectiveness. Among her accomplishments is Software Publishing Corporation, where her leadership was instrumental in pioneering one of the first successful desktop computer software businesses. 
Ms. Coleman serves as a Director on the Board of Dignity Health, a $16 billion healthcare system where she also served as Chairman; and is a member of the board of Viridis Learning. She is an advisor to Illuminate, an early stage VC firm focused on enterprise, cloud and mobile computing; and was a founding member of The Angels Forum. 
She chairs The Leverage Network (TLN) and is an executive committee member of the Bay Area Black Corporate Directors. Caretha is national Board Member of Facing History and Ourselves, a member of the Board Emeriti of the Silicon Valley Community Foundation and the advisory board of the Ravenswood Health Clinic; and the Black Economic Alliance.
An advocate for women and minorities in business, Caretha demonstrates her commitment to mentoring young professionals and entrepreneurs across the country. She has been recognized as one of the Bay Area's most Influential Women by the San Francisco Business Times; and Outstanding Director by the Silicon Valley Business Journal, and was named a Visionary Leader by the SF Chronicle. An American Leadership Forum Fellow, Caretha is a recipient of the YMCA's Red Triangle award, which recognizes the highest level of volunteer. She was also recognized with the Black Enterprise Trailblazer award in 2016; and nominated as a Visionary Leader in the Bay Area for her work towards creating a more diverse community inside and outside of the workplace.